Our progress ...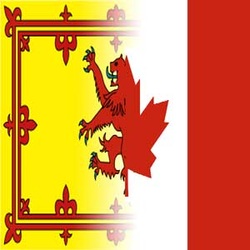 David Craig BSc.(Hons.) was born in 1965 in Glasgow, Scotland. 10 years later when his friends had newspaper delivery jobs, his Saturday job was delivering coal … OK, not actually carrying the bags to the houses. David was the one sent to the door for the payment. And it was his "wage" for this job which started his "modelling career". Saving the tips to buy paints and "Airfix" kits of planes and boats, eventually growing to scratch-building railway scenes and dioramas.

Fast forward to the 1990s and those skills were being put to good use as David studied for an Honours Degree in Commercial Interior Design by fully utilising models as a primary vehicle in design schemes presentations.

Further in-depth studies of building structure & a passion for architectural history would later prove very significant by 2006 when David & his wife Loraine moved to beautiful & historic Niagara-On-The-Lake and immediately developed like so many others, an appreciation of the buildings and the history of this famous little town.

This appreciation coupled with David's previous skills and experience sparked an idea.

A desire to better represent the historical gems of the town, using those skills to create a more "artisanal", hand-crafted product right here in Niagara-on-The-Lake itself, something more worthy of it for both visitors and residents alike was born ...

… a miniature Niagara-On-The-Lake

… miNiagara !!
---